It's that time again! Head on over to Taylor's to play along!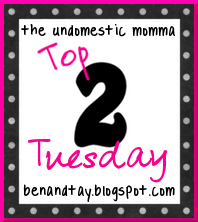 This week Taylor wants to know: What are your top 2 favorite items under $15?
Mine are:
I don't know what it is about this this lotion, but I.Love.It. It has just a strong enough scent to be lovely without overpowering. And it makes my skin feel yummy. It's definitely a favorite.
And, inspired by
Honey, Sugah, Dahlin
24-ounce Monogrammed Tervis Tumbler for $15.00
I'm drinking out of this one today (we also have one with a C on it). I love this because it's big enough that I don't feel like I have to fill it up every 30 minutes to stay hydrated while at work, and because it doesn't sweat all over my desk! Tervis will change your life. Really! Just ask
Sarah
!
What are your favorite products for $15 or less? Click on
Taylor's
blog to link up!