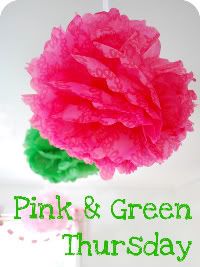 This is my first time participating in
Trish's
Pink & Green Thursday, and I feel like I'm already breaking the rules a little bit by including more than just pink and green...I'm hoping you and Trish will forgive me, though!
As I've mentioned before, The Wizard of Oz is my all-time favorite movie. And I figured with the Emerald City, the evil green-ness of the Wicked Witch of the West, and that fabulous pink sparkly gown that Glinda wears, I could come up with some good stuff.
And then I found the Vogue shots...with Keira Knightley as Dorothy. And I about died. And included all of those photos here, even if they weren't pink & green.
Head over to
Pink Preppy Lilly Lover
to see more & link up!
{all images via
we heart it and Vogue.}